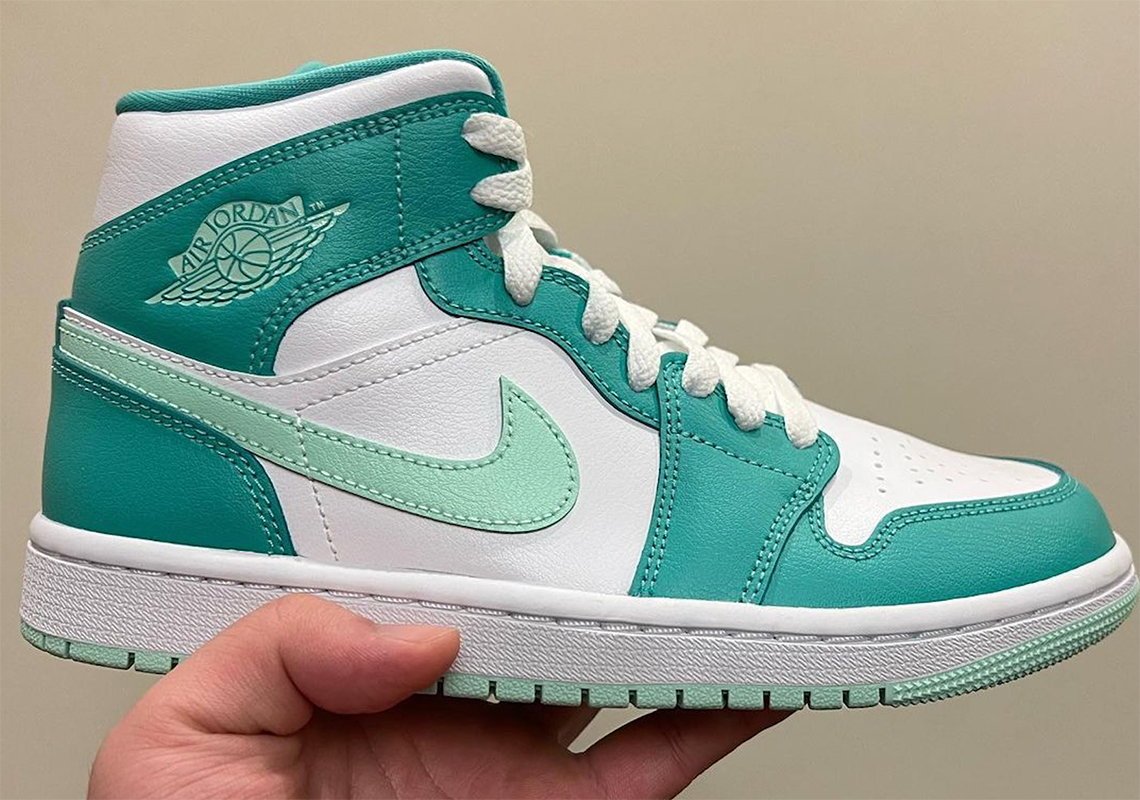 The Air Jordan 1 Mid has surfaced in an entirely new turquoise and mint colorway exclusive to women. The full scope of 2022's warmer months is anticipation for all shoe fans.
The upcoming sneakers for men and women indulge in a white smooth leather base that allows them to "pop" with any complementary detailing. Panels around the toe, along with tongue & heel deviate from an aqua-reminiscent color seen little action on Michael Jordan's first 14 signature models–but this time it's different. Surrounding logos join springtime fun by adding minty tones which will likely appear elsewhere within The Air Jordan Family over the next few months.
Enjoy an early look at the pair here below, courtesy of Instagram user @chickenwop_, and anticipate a Nike.com release before the second half of the year gets underway.
Where to Buy:
Nike.com Check Site
StockX
GOAT
eBay
Flight Club